Outcome Measurement Made Easy
Resources and Tools to Create Surveys and Analyze Outcome Data at Your Library
110,220
Responses collected through our surveys
912
Libraries that have created surveys
Updates
December 7, 1-2 PM Central
The Public Library Association's (PLA) Project Outcome is a free online toolkit designed to help public libraries understand and share the impact of their programs and services by providing simple surveys and an easy-to-use process for measuring and analyzing outcomes. The panelists on this webinar have prioritized outcome measurement in their libraries and integrated Project Outcome into their strategic planning. Participants in this webinar will learn how other libraries are aligning their outcome measurement with strategic priorities, measuring their success in priority program areas, and the changes libraries are able to make using outcome data to improve programming and better meet community needs. Participants will have the opportunity to ask questions and share their own experiences.
November 1, 2017 
We have 100,000 things to be thankful for this season! Celebrating milestones, using data to understand your community, & more inside!
November 30, 1-2 PM Central
The Public Library Association (PLA) is partnering with the Research Institute for Public Libraries (RIPL) to present this webinar on using data to understand your community needs and measure impact. Community assessment is a formal process of identifying aspirations, challenges, and needs in a target population to make decisions, determine priorities, set objectives, and explore alternative approaches. The results of community assessment can aid in the planning and implementation of relevant library services. Learn how various data can inform library decisions and how PLA's Project Outcome can help measure the impact your programs and services are having on those you serve. 
What is Project Outcome?
We help public libraries understand and share the true impact of their services and programs with simple surveys and an easy-to-use process to measure and analyze outcomes. Project Outcome is a free toolkit offering libraries access to training, data analytics, and standardized surveys that measure outcomes in seven key library service areas:
Service Areas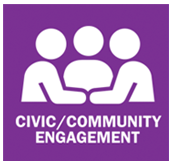 Civic/Community Engagement
Services to inform, enrich, preserve, and promote community engagement, ranging from government issues to recreational activities. Examples include: Cultural Activities, Government Services, or Civic Engagement services and programs.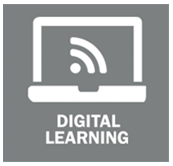 Digital Learning
Services to access technology, build technology-related skills and confidence, and make beneficial use of digital resources and services to meet patron needs. Examples include: Technology Usage Skills, Internet Education, or Computer Education services and programs.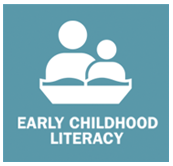 Early Childhood Literacy
Services to improve early literacy and learning skills to prepare children ages 0-5 for school. Examples include: Storytime, Parenting/Child Development, or Every Child Ready to Read services and programs.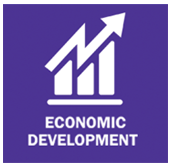 Economic Development
Services to improve business start-up and development skills. Examples include: Business Development or Starting Your Own Business services and programs.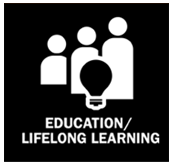 Education/Lifelong Learning
Services to gain and impart new knowledge and skills, improve academic performance, and engage in a variety of lifelong learning activities. Examples include: Book Club Reviews, Author Discussions, Education Classes or Labs, or Bookmobile services and programs.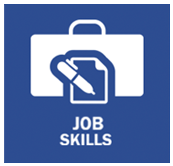 Job Skills
Services to improve the skills needed to find and apply for jobs and advance careers. Examples include: resume help, job fairs, or job search services and programs.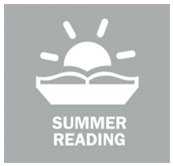 Summer Reading
Services to provide fun, engaging, and continuous reading opportunities throughout the summer and limit learning gaps for school-aged children. Examples include: Summer Reading for Adults, Teens, and Children.