Outcome Measurement Made Easy
Resources and Tools to Plan Surveys and Analyze Data at Your Library
Updates

Listen to your community. Respond to their needs. Measure your success. Tell your story. Project Outcome creates webinar partnership with Edge and Impact Survey to support library assessment needs - http://bit.ly/2bvKCaM. Join us on September 8th to learn how to turn your assessment strategy into better data!
Interested in bringing Project Outcome training to your region? Attend our FREE informational webinar, Thursday, July 14, 1-2 pm Central, to learn how!
Thanks, Carolyn Anthony, for penning such a great piece about Why Outcomes Matter! Your leadership on this issue has been instrumental to Project Outcome's success!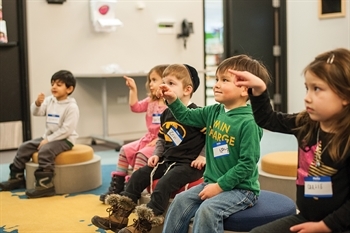 What is Project Outcome?
We help public libraries understand and share the true impact of their services and programs with simple surveys and an easy-to-use process to measure and analyze outcomes. Project Outcome is a free toolkit offering libraries access to training, data analytics, and standardized surveys that measure outcomes in seven key library service areas:
Civic / Community
Engagement

Digital
Learning

Early Childhood
Literacy

Economic
Development

Education / Lifelong
Learning

Job
Skills

Summer
Reading
Early Childhood Literacy
Services to improve early literacy and learning skills to prepare children ages 0-5 for school. Examples include: Storytime, Parenting/Child Development, or Every Child Ready to Read services and programs.